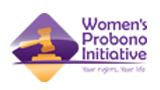 8th September 2020
FOR IMMEDIATE RELEASE
Kampala, Uganda ─ Today (8th September 2020), we have officially closed the Public Interest Case challenging the death of babies at an unregistered medical facility in Jinja district. (The Women's Probono Initiative (WPI), Gimbo Zubeda & Kakai Annet Vs Renee Bach & Serving His Children Misc Cause No. 003 of 2019).
This case was filed in January 2019 challenging Renee Bach and Serving His Children (SHC)'s actions of providing health services to Gimbo and Kakai without licensure to unsuspecting vulnerable and illiterate mothers in Jinja District over several years. In this case, we demanded that the Jinja High Court holds Renee Bach and SHC to account for operating a health facility that was not licenced and violating human rights of unsuspecting, illiterate and vulnerable mothers and children leading to the deaths of hundreds of children including the sons of Ms. Gimbo and Kakai.
After over a year of mandatory court mediation proceedings, the parties arrived at agreeable terms to close the case. The court entered a consent Judgment on 27th July 2020. The mothers received an explanation of what was done to their children, their demands were acknowledged and Renee Bach did offer an apology to them in addition to paying them UGX 35,000,000 (Thirty Five Million Uganda Shillings Only) each as compensation. We understand Serving His Children has since closed its business operations in Uganda and Renee Bach no longer lives in Uganda. The mothers have found closure and confirmed receipt of the mentioned sum of money from the Respondents.
"We can confirm that the file is closed in our office and call on the public to remain alert to unprofessional conduct that may result into human rights violations of vulnerable people in our society. We urge you all to be your sisters' keeper. We will continue in our pursuit of justice for vulnerable women in our community." Noted Ms. Liz Achola, a legal officer from WPI.
FOR MORE DETAILS, CONTACT US: +256(0)200 909061 OR Write to: info@womenprobono.org / wpiugandaltd@gmail.com