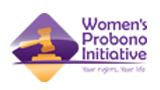 31st August 2020
Our Ref: ………………………..
Your Ref: ………………………
 FOR IMMEDIATE RELEASE
Kampala, Uganda ─ Yesterday (30th August 2020), the remains of the late Namubiru Justine were officially repatriated back to Uganda from Saudi Arabia where the deceased passed on earlier this year in March and were officially identified by the family of the deceased.
Namubiru Justine (now deceased) was in good health when she was exported to Saudi Arabia by Transcend International on the 2nd June, 2019 to provide domestic services to an employer in Saudi Arabia. In January 2020, the late Namubiru Justine through phone calls to her mother and Transcend International severally complained about the harsh working conditions, illnesses she had acquired and prayed that she be repatriated for proper health care and support back in Uganda with her family.
In January 2020, due to failure to get in touch with Justine and upon contacting the company that exported her, her family was informed that Namubiru had been arrested by her employer and her belongings had been confiscated. After contacting the company, she was released from prison. Her employer however retained her visa and impeded her return to Uganda.
After sometime, the export company called and informed the family that Namubiru Justine had died and they were planning to return her body however; due to the outbreak of the Corona Virus, they were unable to due to the closure of airports. The export company then requested the family to write a letter authorizing them to bury her in Saudi Arabia.
In their application to the High Court; Women's Probono Initiative & Nansinkombi Janet Vs Transcend Agencies International Ltd & Attorney General [Miscellaneous Cause No. 190 of 2020], the Applicants were seeking the Court to order Transcend International to return the remains of the deceased Namubiru Justine, to order Government to put in place a law to regulate labour export agencies and to declare among others that failure to provide information on the deceased Namubiru Justine was a violation of the rights to information, health, freedom from torture, inhuman and degrading treatment contrary to the 1995 Uganda Constitution.
FOR MORE DETAILS, CONTACT US: +256(0)200 909061 OR
Write to: info@womenprobono.org / wpiugandaltd@gmail.com