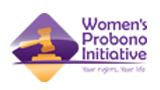 26th September 2020
FOR IMMEDIATE RELEASE
Kampala, Uganda ─ Today (26th September 2020), The Women's Probono Initiative (WPI) joins women across the world to commemorate the World Contraception Day 2020. This day is a reminder to governments and stakeholders to promote access to contraceptives to all women of reproductive age and to ensure that women everywhere can take charge of their Sexual and Reproductive health.
The COVID-19 pandemic has had debilitating effects on adolescent girls and women stuck at home. We at WPI have noted a surge in teenage pregnancies with many girls unsure of their academic future; unsafe abortions arising due to the increase in sexual violence and many women lost their lives during the lockdown as a result of restrictions on movement to access family planning products. It is noteworthy that Uganda shelved implementation of the Sexuality Education Framework in 2019; set aside the Standards and guidelines for health workers to avert maternal mortality due to unsafe abortions; has not passed a school health policy and implementation of the adolescent health policy remains wanting.
Women's right to Sexual and Reproductive Health (SRH) includes women's freedom and choice to decide whether to become pregnant or not, how many children to have, as well as general control of whatever happens to our bodies. It further places a responsibility on the Uganda Government to provide easy access to essential medicines such as contraceptives especially to adolescent girls and boys who cannot otherwise afford them on the open market. To deny women and girls contraceptives is violence and a deliberate move to force women to have babies they would rather not.
We urge the government of Uganda to ensure access to contraceptives to all women of reproductive age; to address the increasing cases of teen pregnancies nationwide in the lockdown through formulating effective school and community health policies on Reproductive Health; and provide for comprehensive sex education to create awareness of Sexual Reproductive Health Rights (SRHRs) and contraceptive use.
FOR MORE DETAILS, CONTACT US: +256(0) 200909061 OR Write to: info@womenprobono.org / wpiugandaltd@gmail.com